Acrylic Mirror Cubes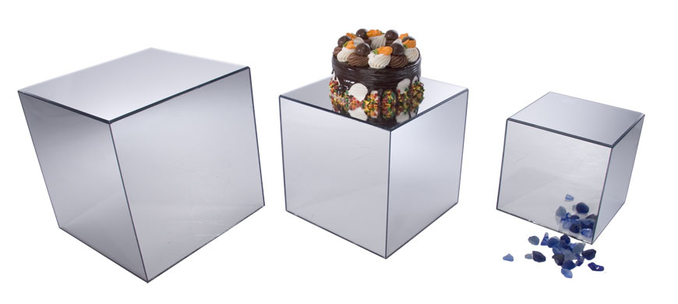 Click image(s) to enlarge.
Product ID:ACRYLIC MIRROR CUBES
Acrylic Mirror Cubes
Elevate culinary presentations with any combination of acrylic mirror cubes. Strong, watertight design with reinforced bottom edges. Lightweight yet extremely strong acrylic mirror cubes with exciting reflections. Protective hard coat finish is scratch resistant. Custom fit & hand polished edges for quality appearance. Cubes fit inside each other to save storage space.