Air Dining Chair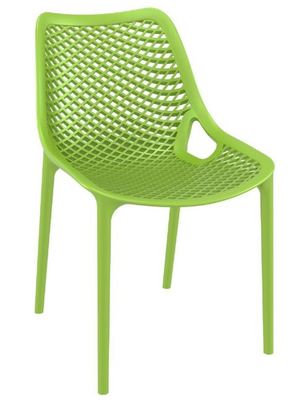 Click image(s) to enlarge.
Product ID:AIR DINING CHAIR
Air Resin Dining Chair
Air resin outdoor dining chair. Contemporary design. Commercial durability. Made from resin polypropylene with gas injection molded legs. Suitable for indoors and outdoors. Air chairs are stackable. UV treated polypropylene construction provides resistance against water, salt, chlorine and sunlight. Preferred by restaurants, cafes and hotels.
Stocked In: Red, Orange, Yellow, Tropical Green, Black, Dark Gray, White or Dove Gray
Dimensions: 19.7" W x 23.6" D x 32.3" H
Seat Height: 17.5"
Stackable: Yes
More Photos