Bed Mattress Lifter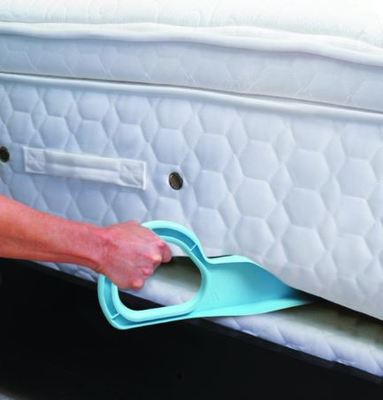 Click image(s) to enlarge.
Product ID:Mattress Lifter
Bed Mattress Lifter
With all the lifting, twisting and holding involved, making the bed can be a real PAIN, putting the back in a weak, unnatural position. Let this do the HEAVY lifting for you. A safety tool that alleviates strain to the back, neck and shoulders with an ergonomic design that inserts effortlessly between mattress and box spring. It lifts the mattress as it slides in and holds the mattress in a raised position eliminating repeated lifting while changing linens or making the bed.
More Photos