Bimini Rattan Barstool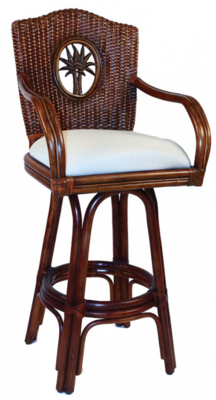 Click image(s) to enlarge.
Product ID:BIMINI RATTAN BARSTOOL
Bimini 30" Swivel Rattan Barstool
This barstool features fine rattan and wicker weaving, along with a fiber palm tree casting design. It makes for a wonderful island setting for any bar area or counter. The barstool features commercial grade reinforced rattan bases, swivel mechanisms & reinforced double pole footrests.
Dimensions: 44" H x 24" W x 21" D