Capri Collection Banded All Weather Waste Receptacles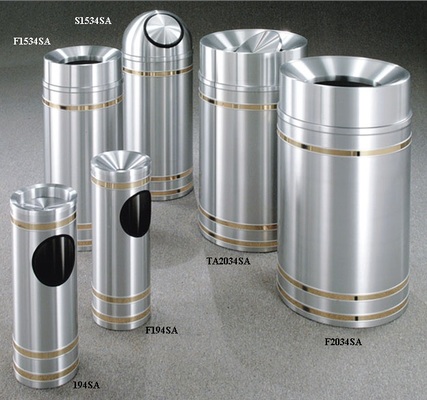 Click image(s) to enlarge.
Product ID:CAPRI BANDED WASTE RECEPTACLES
Capri Collection Banded Waste Receptacles
Capri WasteMaster Collection outsides all other waste receptacles. Its extraordinary appearance makes it all hard to comprehend that it is associated with trash. This All Weather collection features tarnish proof Satin Brass decorative bands rimmed into a Satin Aluminum Receptacle or Glimmering Sleek Aluminum decorative bands set into a sleek, Satin Brass Receptacle. These products attract attention so they get used. Elegant and durable.
Available in various sizes.
More Photos