Colombo Armchair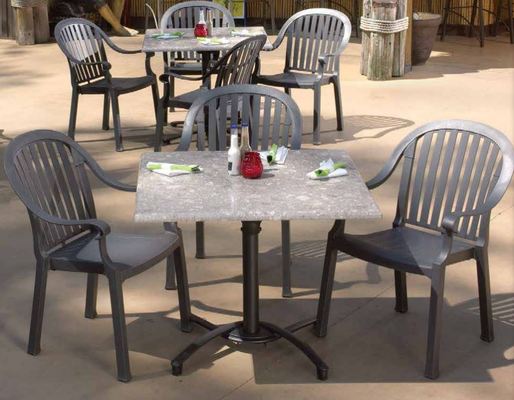 Click image(s) to enlarge.
Product ID:COLOMBO ARMCHAIR
Colombo Dining Armchair
The comfortable highback Colombo Dining armchair features a firm back support with a true metal texture and finish. Made of Kevring cast synthetic resin, the Colombo delivers the beauty of metal without the maintenance--and at a fraction of the cost! Stackable for easy storage, the Colombo will retain its original color, texture, and finish without rusting, even when exposed to the rigors of the outdoor elements.
SEE BELOW PICS FOR MORE COLORS!
Available In Colors:
Bronze Mist
Charcoal
Sage Green
More Photos