Cordoba Planter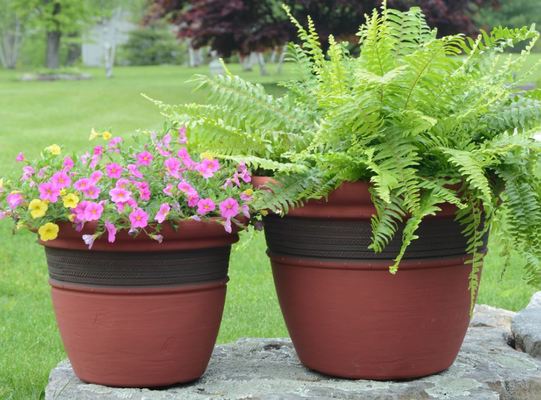 Click image(s) to enlarge.
Product ID:CORDOBA PLANTER
Cordoba Planter
The Cordoba planter offers a true landscaping solution for both indoor and outdoor areas. Our finishes are created to resemble the natural material that inspired the design, yet at a fraction of the weight of the original. In addition, our planters are drillable so you can customize according to your planting?s moisture requirement. The Cordoba's quality resin construction is built to withstand harsh winters and unforgiving UV rays. Proudly made in the USA..
SEE BELOW PICS FOR MORE COLORS!
Available In Colors / Sizes:
Brushed Smoke (16")
Brushed Smoke (20")
Brushed Smoke (23")
Red Clay (16")
Red Clay (20")
Red Clay (23")
More Photos