GLOBE PATTY PRESS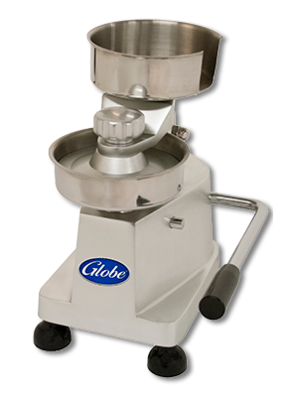 Click image(s) to enlarge.
Product ID:Patty Press
GLOBE PATTY PRESS
Designed for simple operation to quickly produce uniform beef burgers and other ground protein, Globe Patty Presses are compact and easily store in a cabinet — saving counter space. Simple to operate, they create perfect, uniform patties easily. Turn your burgers into Gourmet Burgers.
Specifications
Anodized aluminum base with stainless bowls and press plate
Heavy-duty, single-level press handle
Detachable paper holder
Compact ergonomic design
More Photos