Ibiza Dining Table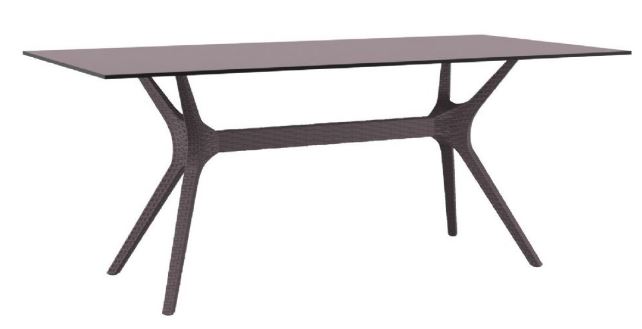 Click image(s) to enlarge.
Product ID:IBIZA DINING TABLE
Ibiza Dining Table
Ibiza contemporary dining table with wickerlook legs. HPL compact laminated top with the latest generation of air moulding thermoplastic legs that looks like woven wicker. For indoor and outdoor use. Can be disassembled. Modern sleek design. Easy to clean.
Available in Square or Rectangular
Stocked In: Dark Gray, Brown or White
Dimensions: 31.5" L x 31.5" W x 29.5" H
31.5" L x 55" W x 29.5" H
31.5" L x 71" W x 29.5" H
More Photos