Miami Coffee Table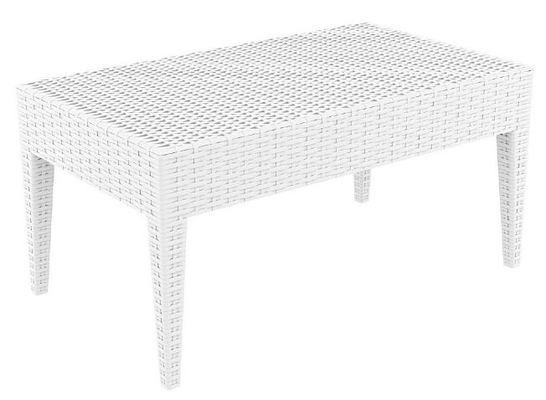 Click image(s) to enlarge.
Product ID:MIAMI COFFEE TABLE
Miami Coffee Table
Miami woven-wicker-looking rectangle coffee table white. Wickerlook resin is a natural looking un-woven one piece furniture technology. No metal parts to rust, no moving parts that can break. Made for commercial durability. UV treated. Made for outdoors.
Stocked In: Black, Brown or White
Dimensions: 21" W x 36" L x 18" H
More Photos