Monaco Coffee Table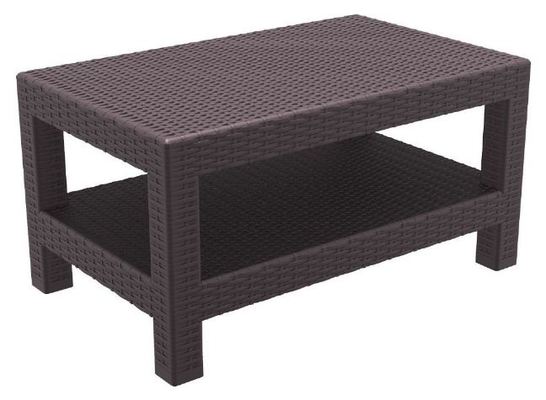 Click image(s) to enlarge.
Product ID:MONACO COFFEE TABLE
Monaco Coffee Table
Monaco rectangle coffee table. Wickerlook design resembles traditional woven wicker furniture. Will never unravel. Made for commercial durability. Perfect for hotels and restaurants. UV treated. Hose down for cleaning. No metal parts to rust, no moving parts that can break. Made for outdoors. Assembly required. Table has a magazine shelf.
Stocked In: Black, Brown or White
Dimensions: 22.5" W x 36" L x 18" H
More Photos