Nassau Resin Ice Bucket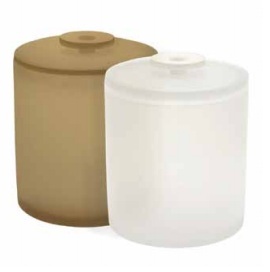 Click image(s) to enlarge.
Product ID:NASSAU ICE BUCKET
Nassau Resin Ice Bucket
Capture the cool essence of sea glass in this resin collection. Modern shapes that are smooth to the touch and a translucent color palette create a new trend in any room design. Proprietary scratch - resistant coating makes for enhanced durability.
2 quart ice buckets are available in ice (white) or nutmeg (taupe) and measure 5.75" in diameter x 6.75" tall.