Premium Ball Crown Bellman Cart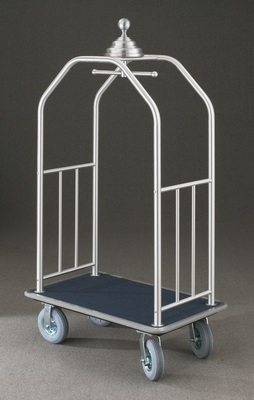 Click image(s) to enlarge.
Product ID:BALL CROWN BELLMAN CART
Premium Ball Crown Bellman Cart
This cart provides with the ultimate high profile cart that gives your property the stately aura that you can be proud of. Every part has been manufactured by hand and rigorously tested by craftsmen to insure a superior level of quality. Elegant crown and ball top design on 2" heavy gauge tarnish proof aluminum frame. Available in 49" or 41" length frame with 4 or 6 wheels.
Various upright color and carpet color options are available.
More Photos