RUBBERMAID 2 STREAM RECYCLING GLUTTON STATION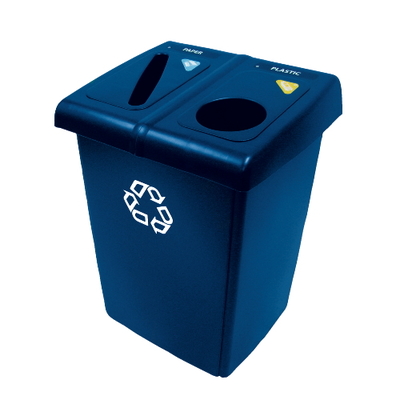 Click image(s) to enlarge.
Product ID:RCP 256T 73 BLU
Rubbermaid 2 Stream Recycling Glutton Station

Corrosion resistant recycling receptacle made out of post-consumer recycled content. Meets or exceeds EPA guidelines. Withstands impacts while reducing the risk of scratched floors and carpet snags. Smooth rounded surfaces and coated labels allow for easy cleaning. Visual queues to minimize waste stream contamination. 3 possible restrctive opening shapes. Color coded symbol and word labels. 46 gallon capacity. 26.8"L x 24"W x 35.3"H. Blue.