Rattan Custom Ice Buckets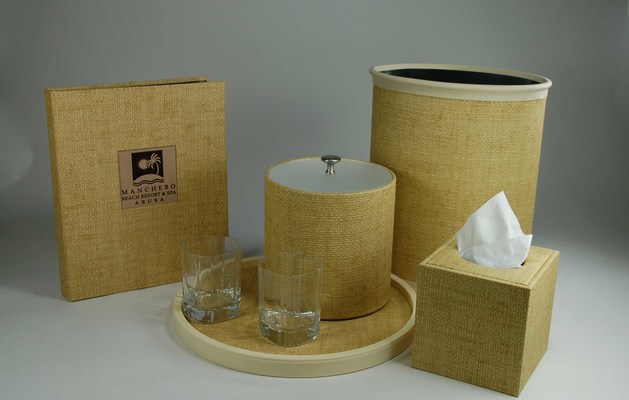 Click image(s) to enlarge.
Product ID:Custom Ice Buckets
Rattan Custom Ice Buckets
Custom made ice Buckets in a variety of different colors. Also available in Rattan, Synthetic Leather, Genuine Leather, and Wallcovering. These ice buckets can be matched with placemats, telephone book covers, blotter sets, guest directories, jewelry safe trays, menu covers, F&B sets, and stationary trays. Various sizes are available.