Shirred Style Table Skirt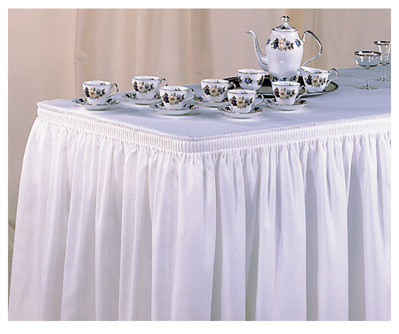 Click image(s) to enlarge.
Product ID:SHIRRED SKIRT
Shirred Style Table Skirt
Romar International is able to offer a wide range of table skirting for every occasion. Skirting is double - stitched for durability. Velcro and Clip fastening system makes setting up easy.
Standard Skirting Height is 29".
Additional sizes, colors, and options available.