Sky Coffee Table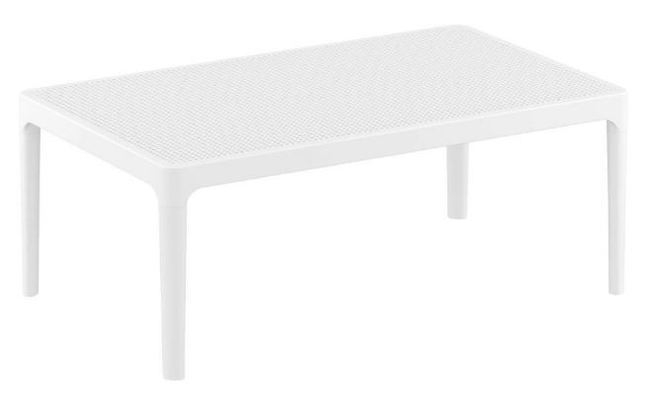 Click image(s) to enlarge.
Product ID:SKY COFFEE TABLE
Sky Coffee Table
Sky rectangle resin outdoor coffee table. Commercial grade polypropylene construction with a concealed metallic frame makes this table strong and durable. Perfect for heavy use areas, patios, balconies, poolsides. Resin table is resistant to UV, suntan oils, saltwater and chlorine. Easy assembly required. Can be disassembled.
Stocked In: Black, Dark Gray, Dove Gray, Red, Yellow or White
Dimensions: 23.6" W x 39.4" L x 15.7" H
More Photos