Spectrum Daybed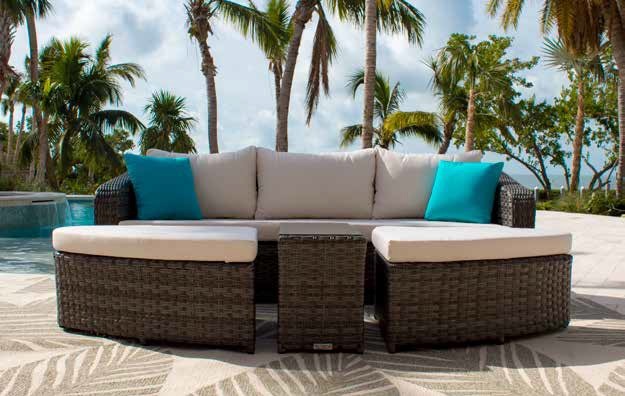 Click image(s) to enlarge.
Product ID:SPECTRUM DAYBED
Spectrum Daybed
Enjoy the fresh outdoors while relaxing or entertaining with the Spectrum daybed. This daybed is offered in a gray wash finish that adds a bold modern appeal against the off-white cushions. The daybed is constructed with aluminum frames and durable wicker by Wintech®.
Daybed Dimensions: 31.5" H x 83" L x 59" W
More Photos