Steel Hospitality Design Luggage Rack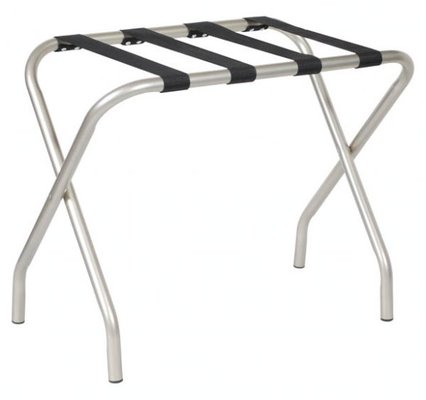 Click image(s) to enlarge.
Product ID:LUGGAGE RACK STEEL
Hospitality Design Steel Luggage Rack
Heavy gauge, chrome plated 1" tubular steel with durable plastic feet inserted into the legs are less prone to getting caught on carpets or scratching floors.
Opens easily by hand and fold compactly for easy storage and are constructed with generously placed 2" wide straps. Black and brown straps are high - quality polypropylene which clean easily with soap and water.